Australian Outback pictures tell you more than words about the diverse scenery and the spellbinding beauty of the vast Australian inland.
I know, some people think the Outback is a desolate place that has not much to offer for photographers. How wrong they are! The Australian continent is a land of contrasts and amazing colours. No wonder the stunning landscapes of the Australian Outback attract photographers and painters alike.
Especially early mornings and in the late afternoon the landscapes glow in all shades of red and orange. Any Outback scenery, set against a deep blue sky, dotted with fluffy white clouds, invites you to take amazing pictures of Australia.
Believe me that there's more than red sand in the Outback. You'll be surprised!
Now let me introduce you to the most stunning areas in northern South Australia. Find links to even more photos & detailed information about these places at the end of this picture gallery.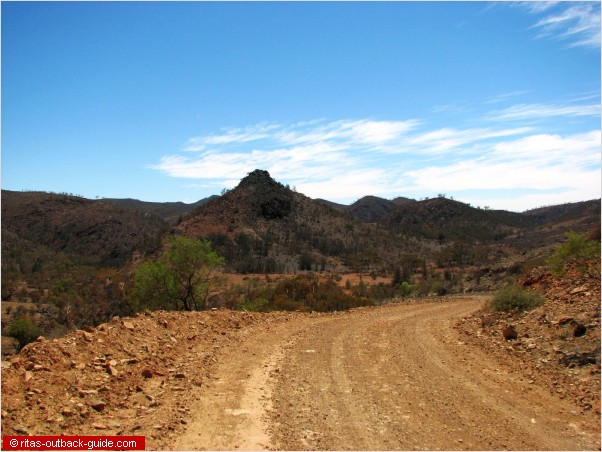 Rugged mountains and deep gorges abound throughout Arkaroola in the northern Flinders Ranges. Hiking trails and 4WD track invite photographers to enjoy the breathtaking scenery.
Driving into Parachilna gorge is a special experience. Located in the Flinders Ranges west of Blinman this beautiful gorge shouldn't be missed when you are in that region.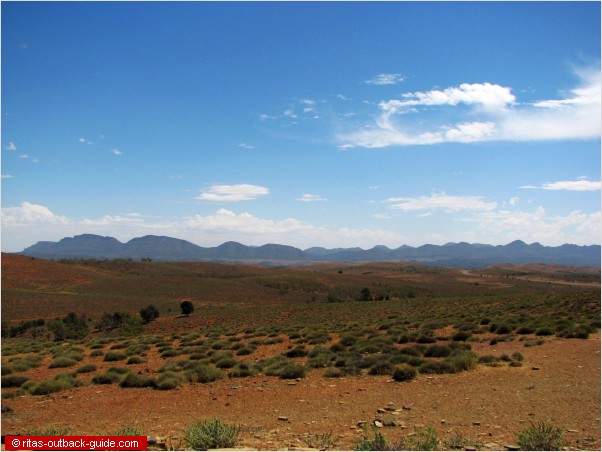 The rugged Flinders Ranges stretch over 400 km from Spencer Gulf to the northeast and to the edge of the real Outback.
The most historic track in the Outback follows the Old Telegraph Line and the abandoned Ghan railway. Ruins of railway sidings, mound springs, access to Lake Eyre and many more features invite for lots of pictures.
The Birdsville Track is surrounded by deserts, but bores from the artesian basin provide water for several cattle stations along the track. Abandoned ruins, the wide crossing of Cooper Creek, sand dunes and water channels, the opportunities to take great pictures are endless.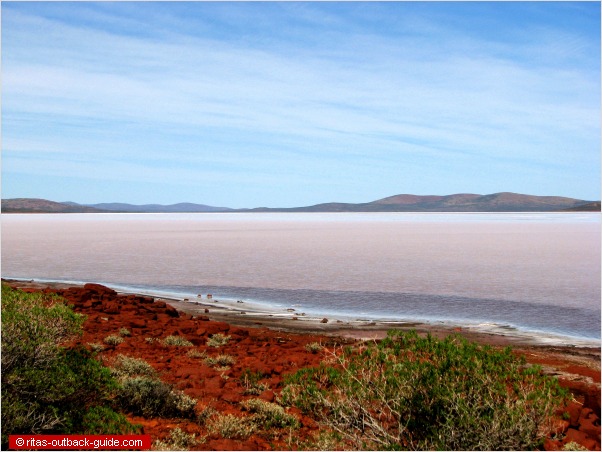 Glistening salt lakes contrast with red soil and the blue sky, the best combination for excellent photos.
Wherever you drive in the remote Outback regions, you'll be surprised to see flowers growing along the tracks when the area had some rain.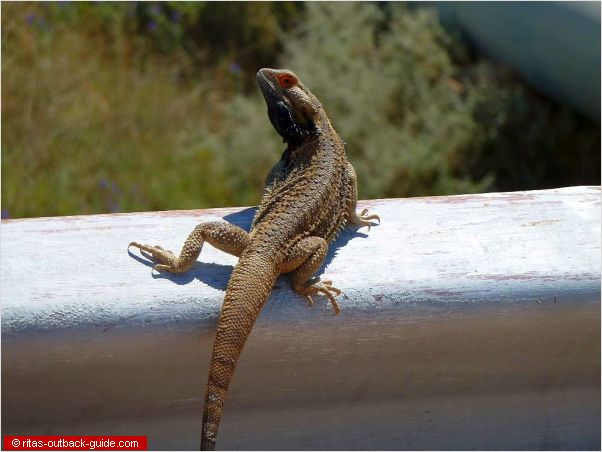 Of course you will see some of the cute Australian animals while driving through the Outback. However, don't expect koalas there :)!
Australian Outback Pictures by Terry Ewerson
Terry loves to travel Australia on back roads, and of course, he takes a camera when he goes bush. He has also interesting stories to tell about his travels.

I am glad Terry shared a few of his beautiful pictures of Australia with the Outback Guide readers.
He also sent in his biography, click here to check it out.

Thank you for your contributions, Terry.