The tiny township Marree is the starting point of both the Birdsville and the Oodnadatta Track. The town itself is worth a visit with lots of history to discover.
The dog fence, or dingo fence, is approx. 5400 km kilometres long and was built to protect sheep from the native dingoes. So you will find cattle country on one side of the fence, and sheep country on the other.
Mungerannie Hotel is the only place along the Birdsville Track to get a cold beer, a nice meal, and a hot shower. They also offer fuel, spare tyres and minor repairs for your car.
Sturt Stony Desert is one of the smaller deserts in Australia. Red gibber (pebbles) plains covered with meagre saltbush as far as you can see. After rain you'll see some grass and scrubs. It's then when the land along the Birdsville Track is called the best cattle country in Australia.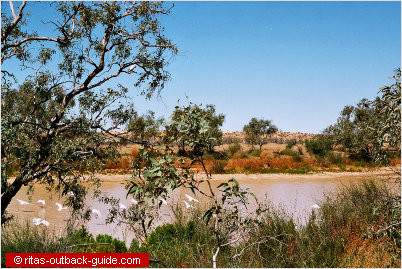 Moongarra Channel - What a difference water makes! This is a perfect place for bird-watching. Yes, we're still on the Birdsville Track but this is truly a different sight.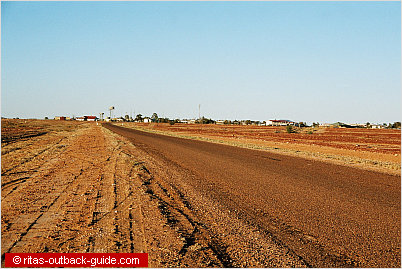 After 517km of amazing scenery and perhaps some boring stretches you reach the end of the track but not the end of your adventure. It is a long way from here to anywhere!