Port Augusta is centrally located at the head of Spencer Gulf, 322 km north of Adelaide.
The city is also known as "cross roads of Australia" because of its strategic position at the junction of three major Australian highways, and two railway lines.
Additionally, it is called the gateway to the Flinders Ranges and the Outback.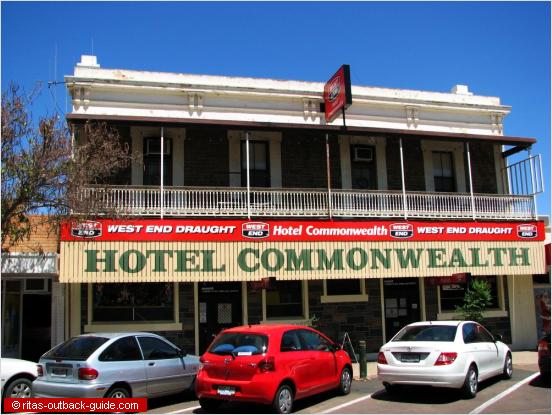 Whichever direction you go from here, the Australian Outback is never far away.
With a population of over 13,000, Port Augusta is the fifth largest city in South Australia. This makes it the ideal place for travellers to explore the attractions of Port Augusta and the surrounding areas, the Flinders Ranges for example.
Relax a couple of days and stock up your supplies before you head to the loneliness of the Australian Outback.
History
Matthew Flinders explored the northern Spencer Gulf area in 1802. Like other explorers he searched for the legendary Australian inland sea, and water supply in general.
In the 1840s pastoralists settled in the Flinders Ranges. A port was needed to cart wool and wheat to England. After several droughts, many of the pastoralists gave up, and the importance of the port faded in the early twentieth century.

Luckily, the government decided to built the Transcontinental railway across the Nullarbor to Perth, and established the railway headquarters in Port Augusta. The town benefited from the railway ever since.
Today, Post Augusta is an industrial city, with the huge power plant burning the brown coal from Leigh Creek, and supplying about 40 % of South Australia with electricity.
Update: The last coal train from Leigh Creek to Port Augusta arrived early in April 2016, one month before the city's coal mines closed down.