The history of Broken Hill is a story of trials and triumphs. The discovery of the rich line of lode in Outback New South Wales was an important event in the young history of Australia.
Broken Hill owes it's existence to a young German boundary rider who discovered the rich orebody, that became later known as the Line of Lode, in 1883.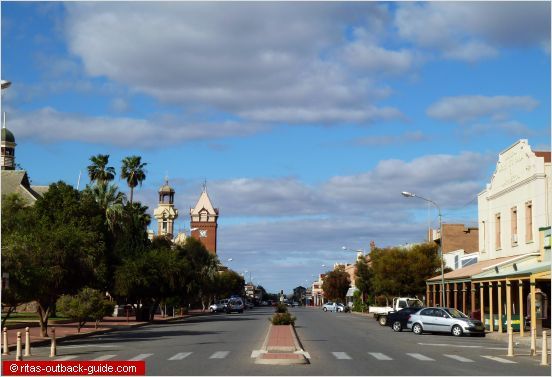 The city is surrounded by the undulating hills of the Barrier Ranges, named by Charles Sturt in 1844. It was Sturt who mentioned a "broken hill" that appeared as having a break in it.

It was exactly in these broken hill(s) where Charles Rasp discovered one of the world's richest silver-lead-zinc orebody. It didn't take long until a thriving mining town developed, and mining has been an important part of the Silver City's economy since then.

Today, Broken Hill is the main centre in the far west with all modern amenities. Stay a couple of days and explore the city & its surroundings before you head off to see famous places in Outback NSW, for example like Silverton, Corner Country, Menindee Lakes and the Darling River.

Broken Hill is divided in a northern and southern part by the railway line and the huge mullock heap (waste material from the mines). The city centre is north of the mullock hills, Argent Street has been the main road since the early days.

The beauty of the Outback landscapes, the magic of colours, glowing sunsets and deep blue skies, have attracted artists and photographers, and last but not least travellers, to visit and stay in this major centre in New South Wales' far west.
Advertisement

Since my first stay in Broken Hill more than 20 years ago, I return at every opportunity to this wonderful city.