So you want to know a little about the person who is raving about Australia and the Australian Outback?
You want to know why I am writing the Outback Guide? It is not easy to write about myself, but here is my story.

Well, my name is Rita Amend. I live in the crowded Rhine-Main-area in Germany. Perhaps that's why I love the tranquillity of the Outback so much. I have been married for more than 35 years, and I have a 8 to 5 job in a medical laboratory, an ordinary life, so far.
My love for Australia has started in 1988 when I read the first travel guide about Australia. I was hooked, captured. I wanted to know more about this country, and I longed to go there. From this moment on I absorbed everything about Australia that crossed my way, more travel guides, novels, fact books, nature reports on TV, you name it, I read it.
Finally, the first trip to Australia
The first trip Down Under was a dream come true. It was fantastic, but also overwhelming. So many impressions, so much to see. I found that the Aussies are the friendliest people, and most helpful.

Back in Germany, I read more about the land of my dreams. Luckily, I (we) had the chance to return to Australia every two or three years since then. Each trip was another wonderful journey to a new part of Australia, and I still haven't seen it all yet.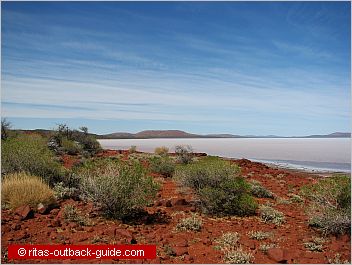 Isn't this a fantastic scenery?