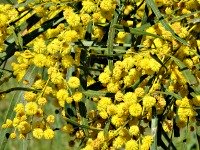 Australian Facts
Facts you want to know before you go to Australia
---
Do you remember hearing many Australian facts in your geography and history lessons? No? Nor do I. For students in the northern hemisphere Australia is so far away. However, this has changed during the last 3 decades, and Australia has become a dream travel destination.

So let's start with some general facts about Australia.
The Commonwealth of Australia is the official name and refers to the country, which is the sixth-largest by size, not by population. But Australia is also the smallest continent.
Mainland Australia is often refered to as the largest island in the world. Distances are huge, from west to east some 3,800 km, from north to south about 3,200 km. The total area is 7,686,850 sq km (2,967,909 sq mi).
Australia's population consists of a little more than 23 million people (2013), that is about 2,8 inhabitants per km² (Germany 231 per km²). About 70 % of the Australians live in the big cities along the southern and eastern coasts, and in Perth in Western Australia.
Advertisement

Capital Cities
Accommodation
Special Interests
Rent A Campervan
Australian Climate Facts
The southern parts of Australia have distinctive four seasons, however, opposed to those in the northern hemisphere. When it is winter in Europe and North America, it is summer in Australia. You will hardly see snow, apart from the mountainous regions in eastern Victoria, and southern New South Wales.
Australia's north is in the tropics. There are two seasons, the dry and the wet, and both have high temperatures around the year.
The centre has typical desert climate, hot days and cold nights, which can be freezing in winter.
Read more about the Australian climate and about the danger of bushfires.
Australian Time Zones
Australia has three time zones.
Australian Eastern Standard Time (AEST) is Greenwich Mean Time plus 10 hours: in New South Wales (except Broken Hill which has Australian Central Standard Time), Australian Capital Territory, Victoria, Tasmania and Queensland.
Australian Central Standard Time (ACST) is Greenwich Mean Time plus 9 1/2 hours: in South Australia and Northern Territory.
Australian Western Standard Time (AWST) is Greenwich Mean Time plus 8 hours:in Western Australia.
Northern Territory and Queensland don't have daylight saving time in summer. Western Australia had experimental summer time from 2006 until 2009.
Advertisement


Australian flora and fauna
Unique Australian animals and beautiful wildflowers, along with thrilling landscapes, that's what attracts visitors to the Australian Outback.
The Australian continent has been geographically isolated for about 80 million years. About 80 to 90 % of Australia's animals and also many species of flora are endemic to the continent. You'll see some amazing plants and creatures.
More Australian Facts
Australia is a constitutional democracy. Head of State is still the Queen of England, however, Australia is ruled by an elected government.
Australia has six states and two territories.
European settlement began on 26. January 1788, when the first fleet of convicts arrived at Botany Bay in New South Wales. This day is celebrated as Australia Day in all states and territories.
The Australian continent is very old, and has been populated for 60,000 years by Aboriginal and Torres Strait Islander people. Today 2% of the population are indigenous people
"Advance Australia Fair" has been Australia's official national anthem since 19 April 1984, when it replaced "God Save The Queen".
What's the unofficial national anthem?? Of course "Waltzing Matilda" written by Andrew Barton Patterson.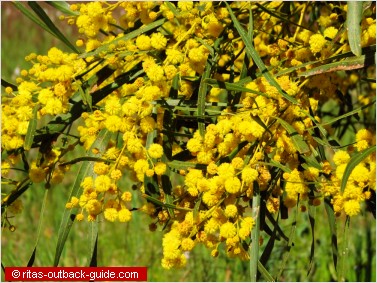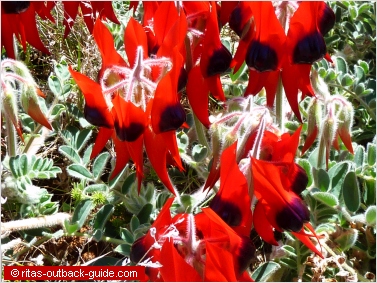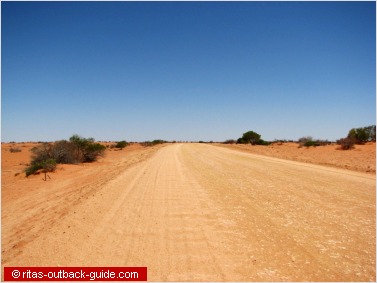 For even more Australian facts & stories check the following pages.
Do you like this page? Your friends might enjoy it too. Please share it, thank you.
Copyright © 2007- Rita Amend.
ALL RIGHTS RESERVED