The current fire disaster in Victoria is the worst bushfire catastrophe in Australian history.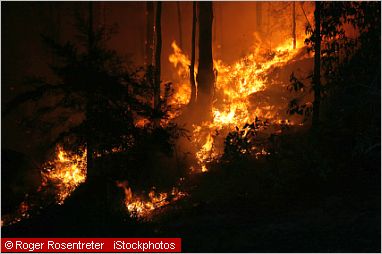 The bushfires death toll has reached 181 as of February 11, 2009. It is a tragedy that shocks Australians and people around the world.
The fires have destroyed more than 750 houses and left thousands homeless. And there are still fires burning in Victoria that are not under control. Authorities fear that the number of victims will increase during the next days.
Those who lost their homes and all belongings need our help
!
The Victorian Premier has launched a Bushfire Fund in partnership with the Australian Government and the Australian Red Cross.
Donations from all around the world can be made by credit card through the Australian Red Cross secure online donation page (not available anymore).
Please consider a small donation. Every dollar counts. Thank you.
The Australian Red Cross confirms that all donations go into the fund. There will be no money deducted to cover their costs.
Update March 1, 2009
- The Victorian bushfires death toll has raised to 210, 37 people are still being missed. More than 2000 houses were completely lost, many more are badly damaged.
Four major fires are still burning, while 3000 firefighters trying to keep them within control lines.
Strong winds are expected for Monday and Tuesday. A total fire ban has been declared for March 2nd.
---
I added this information box and protocol while the bushfires were still burning. Thankfully, the number of people who died have been revised down to 173 by the Victorian police on 30 March 2009. 414 people were injured. Most people died in the Kinkglake/Whittelsea area.
February 7th 2009 has been referred to as Black Saturday ever since.

It will take a long time, but Australians are determined to build up their towns and houses.