Contact me at Rita's Outback Guide

Questions and feedback

---
You don't need an old-fashioned bush telegraph to get in touch with me, just fill in the form below.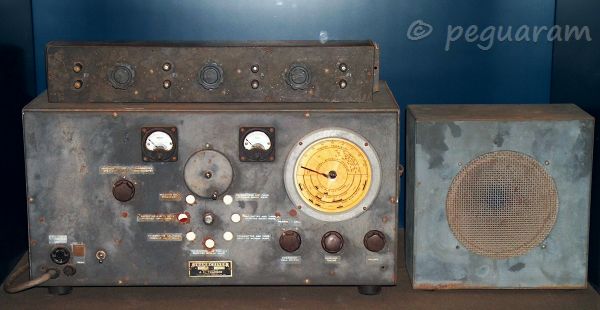 Australian Transceiver - Photo taken at the Stockman's Hall of Fame
I will be more than happy to answer your questions, and get some feedback about the Eastern Australian Outback Guide. What do you like? What could be better? Don't be shy!

I encourage you to send me your criticism or corrections if you find invalid or incorrect information in the Outback Guide.
For an easy chat you can "like" our Facebook page and leave a message, or even tell us about your trip to the Outback. I like travel stories.
Please understand that I am not a prophet!
I don't know what the road and weather conditions are like on a certain track next month, or whenever you intend to travel.
Therefore, I also cannot answer if you will make it with a certain car, or trailer on whichever route you choose to travel.
Australia is such a big country, I just can't tell you what conditions are like on a certain day!
I have provided web-links and phone numbers to check road conditions on the Outback driving tips page.
Due to the growing amount of requests for travel advice it is getting harder to answer all questions, especially when they are very similar and have already been asked.
The following links lead to the large section of frequently asked questions, answers and tips to plan your journey along the
If you don't find an answer to your question, please use the comment function on one of the related pages.

On the bottom of this page are even more questions answered. Feel free to jump in and comment to questions you have an answer about. Thank you.
Of course, if your question is of a private nature, not relevant for other visitors, you can use the form below to contact me via email.


A special note to all SEO providers:
I am not interested in any search engine optimisation services, link-building schemes, etc.
Also, I do NOT accept guest posts for a link or payment.
Due to the large amount of emails I receive with these offers, I won't answer them.
Please double-check that you type your email address correctly. Every now and then I can't reply to messages because the email address had a typo.

Thanks for visiting Rita's Outback Guide website.

Frequently Asked Questions
---
Contact Rita's Outback Guide