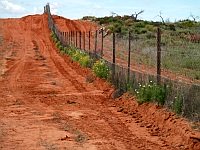 Outback Travel Tips
Where to stay & eat in the Australian Outback?
---
My Outback travel tips pages give you an overview about places to stay in various parts of the Australian Outback. Even if you tow your own caravan, trailer or bring your tent, it is good to know where to get basic supplies and fuel. Most roadhouses also offer travellers a shower for a small fee.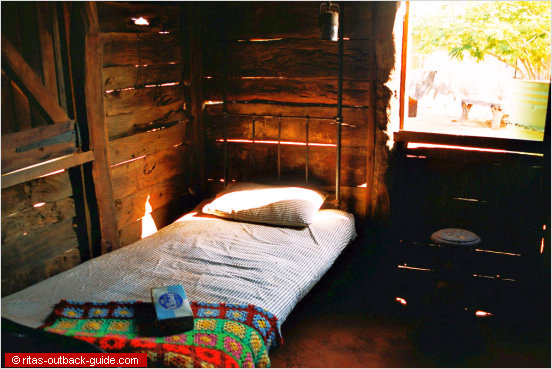 Don't worry! You can expect a little more comfort when you search for a bed in the Outback!

However, travellers from overseas should know that "hotel" in Australia often refers to a pub, especially in rural areas. These hotels are usually beautiful old buildings with great atmosphere. They might offer basic accommodation, but it is possible that they are just a pub where you usually get tasty & inexpensive meals.
More and more hotels have a motel or cabin section attached. So it is always worth to ask what they offer.

Even if there won't be many "5 star" facilities in the Outback, a decent bed is always waiting for you wherever you go.
Motels offer a pretty good standard, and there are excellent cabins to rent at caravan parks.

Of course you can always pitch your tent under the stunning canopy of stars. The Aussie night sky is often described as the 5 million star hotel.
Capital Cities
Accommodation
Special Interests
Rent A Campervan
Also included on the Outback travel tips pages is info about places to eat, where to get food and fuel. Information is listed for each region described in the Outback guide. You find links to the detailed information down at the bottom of this page.

Start planning, begin to dream!
Advertisement

Flinders Ranges - The Flinders Ranges offer a broad range of accommodation styles, motels, bed & breakfast, cabins, camping. This is such a wonderful area in Outback South Australia. Take your time and enjoy this gem.
Oodnadatta Track (OT) - Although the Oodnadatta Track leads you into true Outback country, this doesn't mean that you have to starve. Small towns along the track offer all the essential supplies and facilities for travellers, and of course a cold beer. Enjoy this unique Outback Australia experience.
Birdsville Track (BT) - There are not many facilities along the Birdsville track. Even shady bush camping spots are rather rare along the track. In fact, the Mungerannie Roadhouse is the only watering hole for humans and their vehicles. But you won't get any problems, it is not such a big distance after all.
Once you arrive in Birdsville, you have access to many services this bush town offers for travellers.
Gawler Ranges - The Gawler Ranges are considered one of the best wilderness areas in the South Australian Outback. Apart from camping in the national nark, accommodation is provided on a working sheep station. Stay at Mount Ive Station and explore a stunning region.

Outback Queensland - When you travel along the Matilda Highway, towns like Longreach, Cloncurry and Winton offer a broad range of accommodation, restaurants, and shopping facilities.
Further south east, the tiny townships have at least a hotel, a caravan park and a petrol station.
Wherever you go, you don't need to worry about basic supplies.
Outback station stays - the number of sheep and cattle stations who offer accommodation to travellers is increasing. Camping and rooms in the shearer's quarter is what is usually available. Visitors get mud maps and top advice what is worth to explore in the region.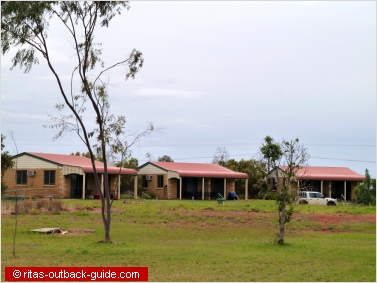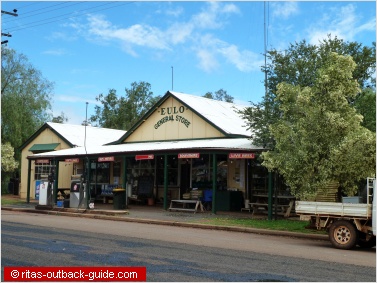 Partner Link

Check the following pages for detailed Outback travel tips
Do you like this page? Your friends might enjoy it too. Please share it, thank you.
Copyright © 2007- Rita Amend.
ALL RIGHTS RESERVED