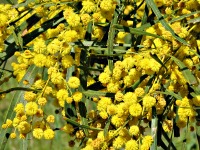 A Guide to the Australian Outback
Explore the natural beauty of Outback Australia
Discover the secrets of stunning landscapes!
---
Welcome to the Australian Outback Guide!

Want to experience the excitement of somewhere unique? Enjoy the tranquillity and find out about the spellbinding history of the wonderful places back of beyond?
Come visit the Australian Outback with me. I'll share my first hand experience of my travels through this awesome area and guide you through the diverse scenery that includes:
ancient mountain ranges, the Flinders Ranges are a stunning example
glistening salt lakes which hurt your eyes in the blazing sunshine
flat plains where you really see nothing.... but, get out of your car, walk around and absorb the grandeur of this wide open land, it might make you feel belittled
endless grassy plains that are good sheep and cattle country
Do you think it is dangerous? - Not if you take Outback safety seriously.
Is it boring? - Far from it!
Are you curious? - Let's go off the beaten track! Outback Australia is an awesome destination.
Capital Cities
Accommodation
Special Interests
Rent A Campervan
Ready to Explore?
Hi! My name is Rita, your guide to the most beautiful and peaceful places in Australia's vast inland.

My motto for a safe and thrilling tour to the Australian Outback

"Know what to expect before you're going out there"

Learn what the Outback looks like. Let me share my experience of my numerous travels to this remote country.
I am happy to help you plan your trip of a lifetime.
Outback Regions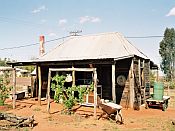 Australia's inland is a vast area. Here is the Outback information for
Famous Tracks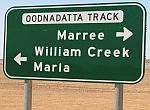 The eastern Outback offers well-known tracks and hidden gems for you to explore.
Outback Safety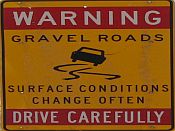 Useful information for a smooth trip. Be prepared and travel safely.
Driving Tips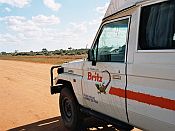 Things you need to know when driving in the remote areas.
Australian Cities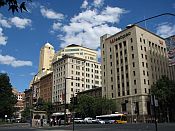 The cities where visitors from abroad arrive.
Accommodation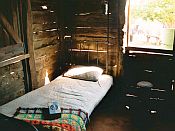 Find a room in a big city or in tiny Outback towns.
Australian Facts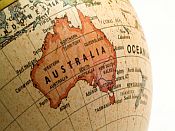 General facts and information about Australia.
Photo Galleries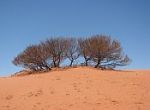 A travel guide isn't complete without heaps of photos. Browse the picture pages, enjoy the beauty of awesome landscapes.
I really hope this website inspires you, and you are going to love the Outback as much as I do.
Thank you for visiting Rita's Australian Outback Guide.

See you on the road!



Do you like this page? Your friends might enjoy it too. Please share it, thank you.
Copyright © 2007- Rita Amend.
ALL RIGHTS RESERVED