The tips and information in this Outback Safety section are not intended to scare you, far from it! However, it is important to prepare your driving adventure to the remote areas in Australia.
Are you a first time visitor to the Australian Outback? You have come to the right place. I am happy to help you plan your exciting dream journey. Find out what to expect before you start your travel expedition into the vast inland. Be prepared, and it will be the trip of your lifetime.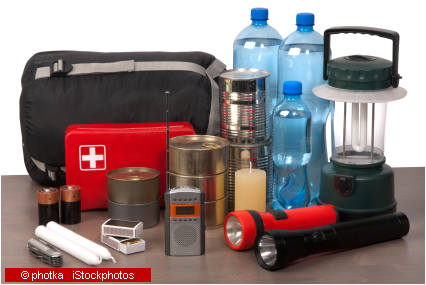 I have travelled the tracks and highways in the southern and eastern regions of the Outback, and I am glad to share my first hand experience with you. Anyone can discover the Outback on their own. It is not dangerous! Let common sense rule, and the Australian Outback is the safest place on earth to go.
You can explore the inland on sealed highways without any problems. Roadhouses and small towns line the roads at intervalls of 150 to 250 kilometres, and traffic is frequent around the year.
For example, travellers can drive to Uluru on sealed main roads from all capital cities on mainland Australia, no 4 WD is needed to reach the Outback's most famous attraction. It will be a long journey, though!

So, even if you're "just" travelling the main routes, driving distances are huge. Be sure you have a reliable car, take plenty of water, rest frequently and realise that it can get bloody hot in summer.
The tips on the Outback safety & driving pages are essential if you're planning to travel on the tracks, and perhaps do some detours into remote areas, in other words, if you really go "off the beaten track".

When your time is limited it is a good idea to have a rough itinerary to make sure you'll be back at the airport, or at home, in time. Australia is such a huge country, don't underestimate the driving distances anywhere in this country. Don't forget, speeding and Outback safety don't match.

Plan your trip well ahead and know what is worth to explore along the way. You don't want to come home after driving 3,000+ km to discover that you have missed a landmark you always wanted to see, do you? Always allow some extra time for a detour along the way.