The Painted Desert in South Australia, also known as the Arckaringa Hills, is an area of spellbinding beauty. It is a geological wonderland, and a photographers' delight. When you are keen to take very spectacular Outback photos, this is a must visit place. Join me on a trip to this land of stunning beauty.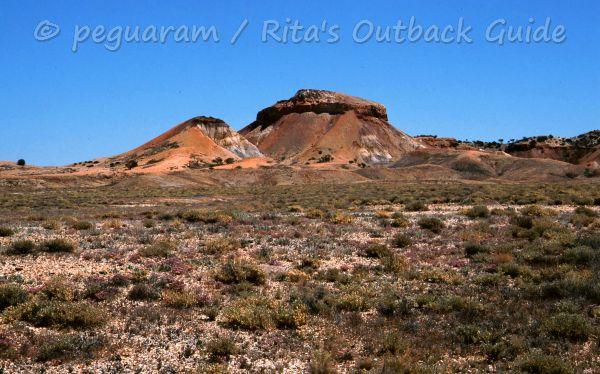 The colours in the cliff formations are amazing and vary from yellow to brown, with all shades of orange and red, depending on the time of the day. As so often in the Australian Outback, nature turns on a brilliant firework of colours at dawn or dusk.

This ancient landscape has been created by erosion over 80 million years. In ancient times, an inland sea laid down the sediments which were covered by an enduring silica crust. Although this "Duricrust" protects the layers beneath, erosion takes its toll and the edges break away, revealing the colourful strata.

This Breakaway country is the result of prolonged weathering. Because of its geological importance, 850km² of the Painted Desert area was declared "The Arckaringa Hills state heritage area" in 1985.

As the ground is very soft and fragile, please stay on the designated tracks and walking paths. Climb one of the low hills and enjoy the spectacular scenery, it is so unreal.
Advertisement