Do you think I should stop talking about the dangerous Australian wildlife? Nah, you want to be prepared, right?
On the other page I told you about the most dangerous Australian animals that live in the coastal areas of the tropical north. Now we move further into the inland. Fascinating animals are waiting for you - nasties and cuties.
Is it fair to call animals "nasties" at all? Well, there are quite a few that don't look particular nice, and don't invite to be cuddled.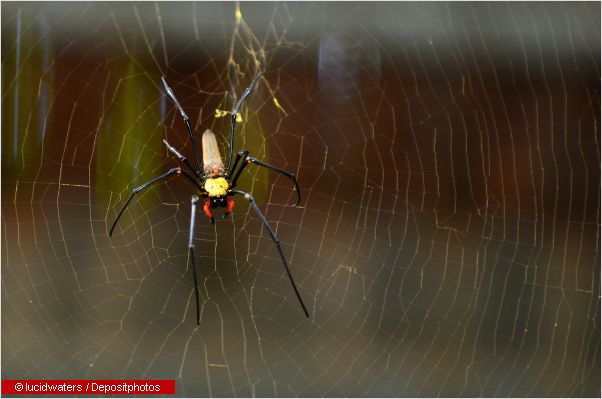 Many people think of spiders and snakes as the most dangerous and nasty animals in Australia.
In my opinion, snakes and spiders are not nasty. They are wonderful animals. Though, I wouldn't touch them either. Know what is crawling out there, and there's no need to fear Australian wildlife.
Australian Spiders
"There was a redback on the toilet seat
when I was there last night,
I didn't see him in the dark,
but boy, I felt his bite."
This song by
Slim Newton
made the redback spider well-known, but not a well-loved member of Australian wildlife.
Here we go! Get to know the most notorius Australian spiders!
Redback Spider - Latrodectus hasseltii
The redback spider is a member of the black widow family, and bites are very painful for a few days. Antivenom is available so there were no deaths to report since 1956. Only the female redbacks bite.
Redbacks can be found all over Australia, in the cities and the Outback. They like dry and dark places in houses, sheds, outdoor toilets etc. About half of the bites occur indoors. Don't panic if you see a spider, they won't attack you.