To prepare your car properly for a trip to the Australia Outback is an essential part of Outback safety. Having a well-prepared vehicle is more important than the question "what car to take".
Most tracks described in the Eastern Outback guide can be done with a sturdy conventional vehicle with good ground clearance, provided that the weather is dry.

When you take your own car, remember, a modern car with fancy electronics is not of much use if it really gets rough out there. Sand and dust creep in everywhere, gravel and stones might damage the bottom of your car.
The best choice is a car type that Outback folks drive. That increases the chance that you get spare parts when the need arises, even if you are in really remote areas.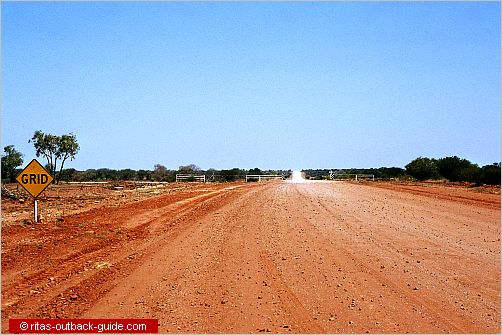 If you are going to hire a vehicle, you might need a four-wheel-drive (4WD) when you want to drive on unsealed roads. Most, if not all car hire companies don't allow you to drive on unsealed roads with a conventional car or camp mobile.

Besides, a 4WD always gives you the freedom to take a rough sidetrack to see a scenic highlight. It is also much more convenient in a 4WD - higher ground clearance and thick mud flaps decrease the noise of stones crackling on the floor section of the car. As proper 4WDs are just more robust, you don't need to worry that your car is falling apart on a rough track.
Advertisement

Reader's Tip:
Hi, we have just done the Birdsville Track with no probs of our own, but all the rest of our group had problems. I recommend taking u-bolts d-shackles, regular nuts and bolts, also putting cardboard across the back window (4wheeldrives)and across the gas bottles on your van. We did ours and were fine but saw where the massive rocks had been, others that had not done this resulted in broken windows. It was agreat trip but you certainly need to take care at all times, we loved it.