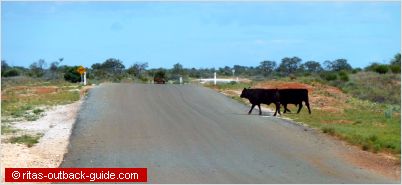 Details about driving distances in Australia
Here are some route suggestions between the major cities in Australia. Distances are measured from/to the central business district (CBD) in each city. This might explain variations from other map sources. Driving times are suggestions, you need to adapt these to your personal likings.

All routes are on sealed highways and can be done with a normal car. However, there are quite a few journeys that take you into remote Outback country, so your car should be in good condition. Keep an eye on the fuel gauge, sometimes it takes up to 200 kilometres or even more to reach the next roadhouse.
Perth to Sydney
Now when you finish this tour you can proudly say "traversed Australia", or at least "I crossed the Nullarbor" when you only go from Perth to Adelaide.

Total distance: 3935km
Driving time: 42 hours
Time required: 6 days minimum
Highways used:
Great Eastern Hwy out of Perth
Eyre Highway, Norseman to Port Augusta
Princes Hwy Port Augusta to Crystal Brook
Goyder Hwy towards Renmark
Sturt Hwy via Mildura into NSW until it meets the Hume Hwy east of Wagga Wagga
Attractions along the way
The famous mining town Kalgoorlie (WA) is worth a stop and a beautiful place for an overnight stay.
The long stretch across the Nullarbor is an adventure. Don't miss the Head of the Bight Whale Watching Centre about 20km east of the Nullarbor Roadhouse in South Australia. Between mid-May and late October chances are good to see whales from the lookout points along the coast.
The Murray & Murrumbidgee rivers in South Australia and New South Wales. Take a paddlesteamer tour to relax from the long driving.
Adelaide to Darwin
Crossing Australia from the south to the north lets you experience the different climate zones. You will also get a great Outback feeling.

Total distance: 3027km
Driving time: 35 hours
Time required: 4-5 days minimum
Highways used:
Princes Hwy Adelaide to Port Augusta
Stuart Highway, Port Augusta to Darwin
Click here for a detailed guide from Port Augusta to Alice Springs
.
Attractions along the way
Uluru-Kata Tjuta National Park - Plan a detour to the most famous rock in Australia, 2 days recommended.
Devils Marbles, Katherine Gorge, Kakadu National Park
Sydney to Darwin
This is another long-distance journey that takes you through some wonderful Outback regions. There are very lonely stretches along the way, so make sure you carry some food, water and have enough fuel.

Total distance: 3933km
Driving time: 46 hours
Time required: 5-6 days minimum
Highways used:
Pacific Motorway out of Sydney
New England Hwy to Willow Tree
Kamilaroi Hwy to Narrabri
Newell Hwy to Morree
Carnavon Hwy to St. George
Mitchell-St.George Rd to Mitchell
Warrego Hwy to Morven
Landsborough Hwy via Longreach, Winton to Cloncurry
Barkly Hwy via Mt. Isa to Three Ways Roadhouse
Stuart Hwy to Darwin
Attractions along the way
Hunter Valley
The mining town Mt. Isa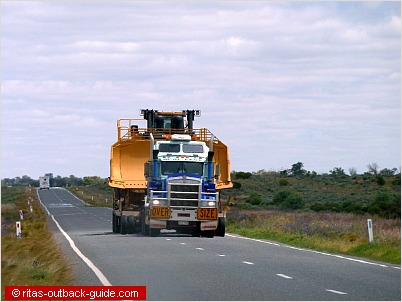 Don't let the driving distances in Australia scare you.
Plan your dream journey today.