Budgerigars in their habitat
by Laura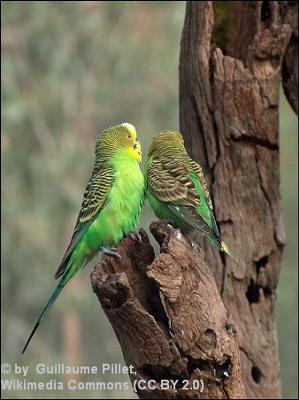 Native budgies in Australia
Where in Australia is the best place to see budgies in their native habitat? As these birds are nomadic when is the best time to see them?
I am planning my trip around them as I adore these birds and want to see them in the wild.

Laura

Rita's Reply
Hi Laura,
I am with you, budgies are beautiful birds. Seeing flocks of budgies in the Australian bush is an amazing sight.
Your question where you can see them is hard to answer. I saw them in the Northern Territory, along the Stuart Highway, and also in the far south west of Queensland.
They feed on spinifex and grass seeds. After the huge floodings this year food must be abundant for budgies, so they can be everywhere in the open habitats of the Australian bushland.
So, if anyone has seen budgies on their recent trips, please comment here, and let Laura know where she should go.
Rita