Alligator Gorge near Wilmington is the highlight of Mount Remarkable National Park in the southern Flinders Ranges.
Car access to the gorge is from Wilmington, a short walk leads visitors to a fantastic lookout point. You can climb down to the bottom of the gorge, or walk around the rim of Alligator Gorge.
A walking trail from Melrose leads to the gorge as well.
Kanyaka Historic site is by far the largest site of ruins in the Flinders Ranges. Kanyaka is legacy of the pastoral sheep runs that marked the early settlement of the Flinders Ranges and South Australia. After the devastating drought from 1864 - 1867, 20,000 sheep were lost. The run was divided into smaller holdings, and finally, the homestead was abandoned in 1888.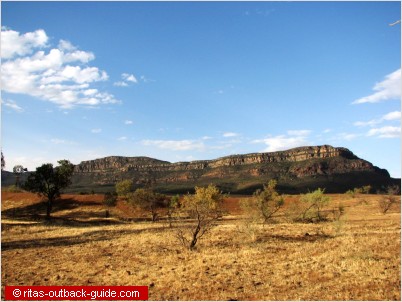 Rawnsley Park Station is a sheep station on the southern edge of Wilpena Pound. It is a wonderful place to stay for a couple of days and explore the Flinders Ranges National Park.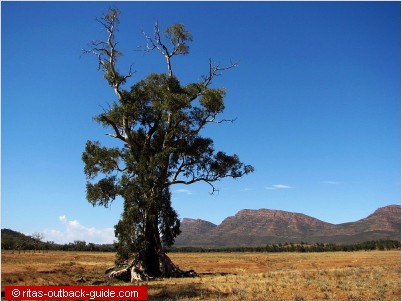 Gum trees, like his majestic river red gum, inspired Australian photographer Harold Cazneaux (1878-1953). He took a photo of the tree in 1937, which became one of his most famous. He called it "The Spirit of Endurance". Today the tree is widely known as the "Cazneaux Tree".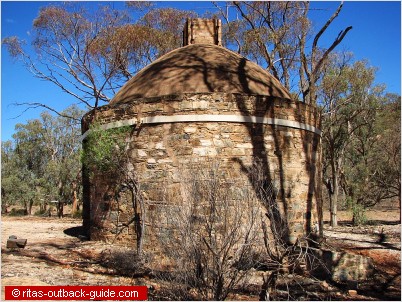 The Bolla Bollana copper smelter was established 1870 in the northern Flinders Ranges. There are a few ruins and this well-preserved kiln on the site. Bolla Bollana is just 7 km north-west from Arkaroola village along the track to the Yudnamutana mines.