Home
> Outback Questions & Stories
Cunnamulla Riverside
by Joshua Korff
(Byron Bay, NSW, Australia)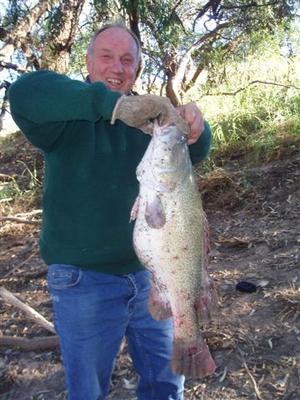 We're about to pack up the 4WD and head to the Outback, to a small town called Cunnamulla on the Junction of the Adventure Way and Mitchell Highway.
Cunnamulla has become famous over the years due to the poem and later song performed by Slim Dusty, The Cunnamulla Fella. Known to locals and other's as the Gateway to the Outback. The little town is located on the banks of the Warrego River which is kept full by the Allan Tannock Weir.

The reason for the trip out west is mostly to celebrate my fathers 70th birthday and partly for the Grand Opening of the new Tourist Park on the outskirts of town. The Warrego Riverside Park is having live music and a big party for visitors to the park and invited dignitaries from the towns council and other supporting businesses.

I'll be packing up the inflatable mattress and loading the Land Rover full of camping gear for the 12 hours drive from the coast. I've been told by my parents there's a great free camping site at Talwood near Goondiwindi.

My folks are avid outback travelers and always were while we were growing up. Even though they sold the farm years ago and have been living and working on the coast, they still have their hearts in the outback and like to visit friends regularly.

I've got some great photo's from the floods in the outback at the start of the year. The wild life is amazing out there and the bush comes alive after some good rains and floods. The bird watchers will love getting out there with all the bird life on the Warrego.

Disclosure: Some links on this page are affiliate links. This means when you buy a product or book a service through one of these links, I earn a small commission (there is no extra cost for you). This money helps me to maintain this website and provide the free information. When you are interested in a product or tour, you make the booking/purchase on the provider's website. Be sure to read all details before your purchase. Thank you for supporting this website.
Need a map for your Outback Trip?
Hema offers the most comprehensive range of Australian maps and road atlases.
Capital Cities
Accommodation
Special Interests
Rent A Campervan
Check Road Conditions
For websites and phone numbers to get information about the latest road conditions and weather reports

Click Here
Popular pages on the Outback Guide you might enjoy
Do you like this page? Your friends might enjoy it too. Please share it, thank you.
Copyright © 2007- Rita Amend.
ALL RIGHTS RESERVED