The Painted Desert
by Terry Everson
(Whalan, NSW)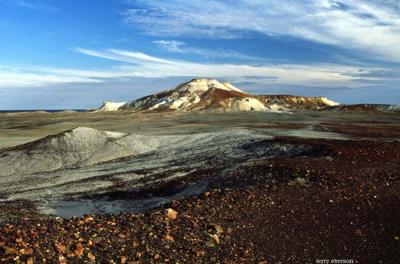 Painted Desert

This unique landscape lies in the north of South Australia between Oodnadatta and Cadney. It is fast becoming a mecca for photographers, artists and those who have a love of the natural environment.
The colours are a result of gypsum and other minerals leeching into the soil. The geographical name of the area is the Arkaringa Hills.

Roads in the area are gravel and as with all outback roads they can be good or bad depending on when the road was last graded so , as always drive to the conditions. The hills are best photographed at sunrise or sunset.