William Creek

South Australia's smallest town
---
William Creek is the smallest town in Outback South Australia, situated on the property of Australia's largest cattle station, Anna Creek Station. The population is 10, however, overnight guests and events can increase the population to over hundred.

The town has basic facilities. There is a pub, of course, a few sheds, a store and a campground with different styles of cabins, and an all-weather airfield only 100m away from the pub.
Wrights Air operates scenic flight over Lake Eyre, Anna Creek station and the Painted Desert. Since 2012 Trevor Wright owns the hotel in William Creek.

You don't need a street map, everything is conveniently lined up on the Oodnadatta Track.

William Creek is set on a salt bush plain 204 km north-west of Marree and it's the first place to get fuel and water supplies after you leave Marree.
It's quite a sandy place, but hey, they even have a golf course!

Discover a truly unique Australian Outback town.


Yours truly next to the parking metre
William Creek - Quick Facts
Population: 10 (2016 census)
Location: Approx. 880 km north of Adelaide on the Oodnadatta Track
State: South Australia
Post Code: 5710
Elevation: 91m
Time Zone: Central Standard Time (CST), Daylight Saving between October and April
Climate & Best time to visit:
William Creek has a hot & dry climate. Average maximum temperature is over 30°C from November to March. More than 40°C is not uncommon during summer. Winter has warm days and cold nights.
The rare rainfalls can happen any time during the year.
April to October is the best time to visit.

Facilities include:
Hotel, Cabins, Caravan Park, Petrol, Drinks, Food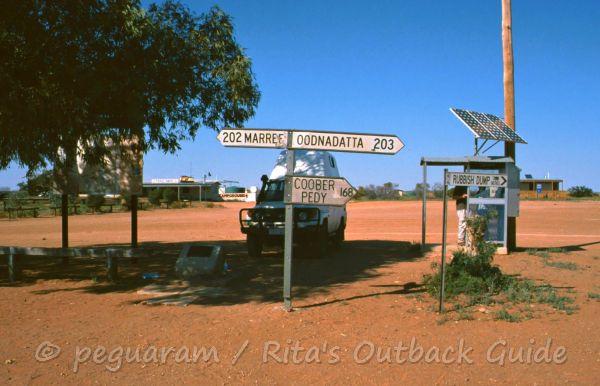 Solar powered public phone
Sightseeing in William Creek
Well, the sightseeing business takes place in the area between the hotel and the store. You don't have much to walk!
Memorial Park offers displays of some unusual means of transport (a wooden wagon, a steam engine and the first stage of a rocket) which are scattered next to the remains of the Old Ghan railway-line.
A signpost shows the distances to places all over the world. That makes you realise that you are far away from everywhere!
William Creek is adjoining the huge Woomera prohibited area where British rockets were launched in the sixties and tests were conducted to send a satellite into orbit. That's where the debris of the rocket comes from.
If you are interested in aircraft, missiles, and Australia's role in space exploration, don't miss to visit Woomera on the Stuart Highway.
Would you expect to see a parking meter in the middle of nowhere? There is one in William Creek!
The parking meter seems to be very odd in such a remote place, however, it's for charity and collects donations for the Royal Flying Doctors. Australians are very inventive to raise money for this excellent institution.

The public phone was the first solar-powered phone box in South Australia.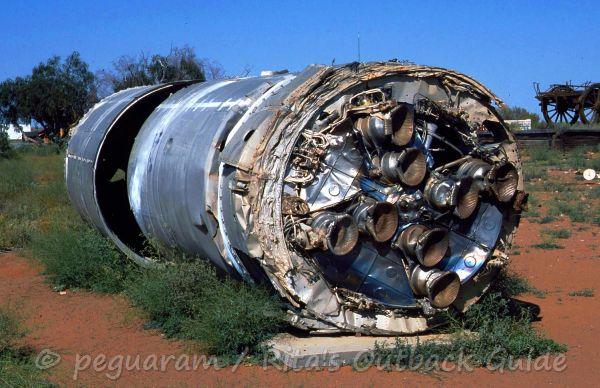 Rocket debris in William Creek
Events

Campdraft and Bronco Branding is held in August.

William Creek Gymkhana held on the weekend before Easter.
Accommodation

The hotel and pub really look unpretentious, not to say rough, from the outside, with its ancient cladding of corrugated iron to protect the veranda and the house from the searing sun. In these parts of the world sun protection goes before aesthetics.
Inside is the typical bar room of a bush pub, decorated with odd things that tourists left here. And of course, you'll find a friendly service & a cold beer.

In front of the hotel is a sign with a mud map giving information about the area around William Creek and the Oodnadatta Track. These maps, drawn by the late Adam Plate who run the Pink Roadhouse in Oodnadatta for decades, give useful tips and can be found along the Oodna and it's by-roads as far as Marla, Coober Pedy and the Simpson Desert.

Check out offers from the William Creek Hotel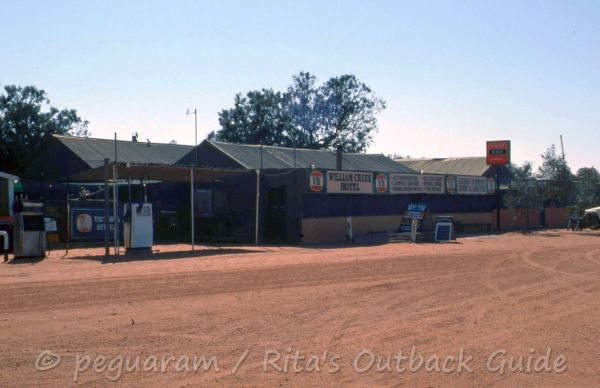 William Creek Hotel
Alternative routes & detours
If you want to go back to the Stuart Highway instead of finishing the Oodnadatta Track, you can go from William Creek to Coober Pedy. The 164 km unsealed road crosses the huge Anna Creek station. Always be aware of roaming livestock. 

About 7 km south of the town starts the public access route (PAR) to Halligan Bay on the western shore of Lake Eyre North.
This 63km (one-way) track is desolate and very lonely. Take plenty of water, have a reliable 4 WD vehicle, and never leave your car when it breaks down.


Let a reliable friend or your family know about your plans. Make arrangements when you will be back, and don't forget to check back with them. Otherwise they might ring the alarm bell.

Please ask the locals for road conditions before your start any of these routes.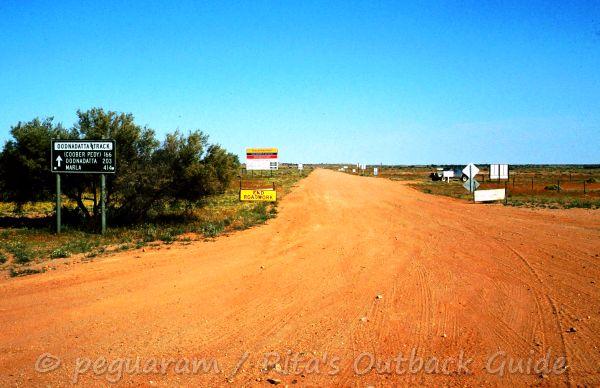 Leaving William Creek to continue on the Oodnadatta Track
Oodnadatta Track -> the route step by step
Don't miss the articles below which give you many more details about the route.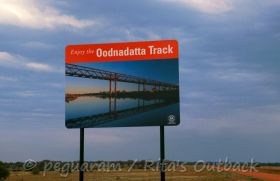 Oodnadatta Track - Main Entry
Get general facts, an introduction and overview of the track (617 km)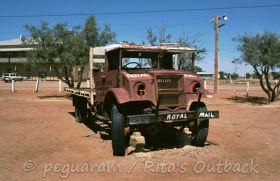 Marree - The start of the track
Discover the history of the early days in this fascinating town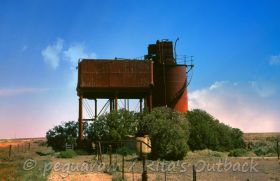 Marree to William Creek
The first section of the Oodnadatta Track is in my opinion the most diverse part of the track (204 km)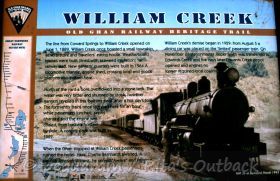 William Creek
This small town offers everything a traveller needs. You'll be surprised what you'll find in this tiny village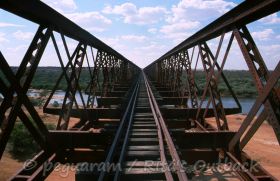 William Creek to Oodnadatta
See more relics of the Old Ghan, including the huge Algebuckina railway bridge (202 km)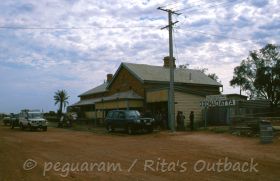 Oodnadatta to Marla
First discover the township Oodnadatta, before you go on the last leg of the track (211 km)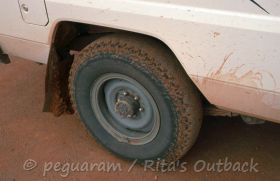 Road conditions along the route
Don't miss to read this page, it also includes useful tips by Outback Guide readers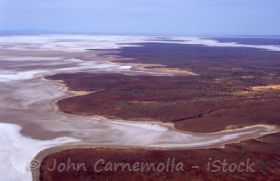 Lake Eyre
Read about Australia's largest lake which only fills every couple of years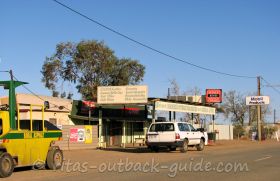 Where to stay
Find camp spots, where to get fuel, a good meal, and a cold beer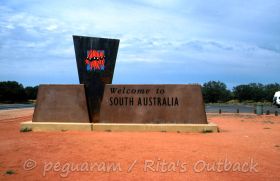 South Australian Outback
Outback South Australia is a wonderful place to explore, don't miss it

Enjoy this most interesting (and my favourite) track in the South Australian Outback.
Below you'll find more useful articles to help you plan your journey.