Lake Eyre Trip
by Laura - submitted May 2009
Hello, we would like to travel to Lake Eyre now the waters are there, but would also like to visit Coober Pedy and see the Flinders National Park.
We would have 7-9 days and would be driving. Can you suggest a suitable route originating in Adelaide.

Thank you,

Laura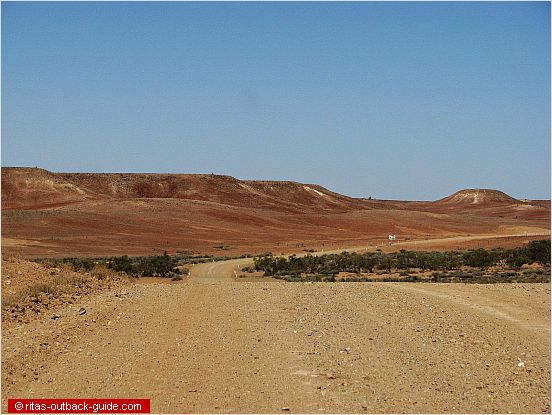 Rita's Reply
Hi Laura,
It must be beautiful to see Lake Eyre right now. This is a nice round trip from Adelaide.
Here are my suggestions:
Day 1
Adelaide - Flinders Ranges, you can stay either at Wilpena or Rawnsley Park for 2 nights.
Day 2
Exploring Flinders Ranges National Park.
Day 3
Flinders Ranges to Marree or William Creek for 2 nights, at least.
Do you have a 4WD vehicle? There are three possibilities to get to the shores of Lake Eyre.
The Oodnadatta Track itself comes close to L. Eyre South about half-way between Marree and William Creek. But there is not much water there yet.
From Marree, the Level Post Bay track is a strictly 4WD to L. Eyre North. Same is the Halligan Bay Track from William Creek, strictly 4WD. See my Lake Eyre page for more information, and a link to a satellite map with the water levels.
You can also take a scenic flight over the lake, which is probably the best to see the water, and the water birds.
The Oasis Cafe in Marree and wrightsair.com from William Creek operate scenic flights over the lake. Wrightsair has scheduled 4 flights daily.
Day 5
William Creek to Coober Pedy. This 165 km road crosses Anna Creek Station and the Woomera prohibited area, so you have to stay on the track.
Another option is to continue the Oodnadatta Track and take the road from Oodnadatta to Coober Pedy, with a detour to the fantastic Arckaringa Hills.
I'd suggest to call the South Australia Outback Roads Report 1300 361 033, or check their website for road conditions in this area before you go.
These Outback roads are no problem when they are dry. Take it easy, drive slowly, and you'll see hazards like washouts in time.
From Coober Pedy back to Adelaide it is roughly 845 km with plenty of stops along the way if you don't want to drive it in one day.
Have a safe trip. Just use the comments link to ask more questions. Of course, it would be great if you come back after your trip, and tell us how it was. :)
Rita
Further information...