Lake Eyre from Sydney
by Veronica
(Sydney)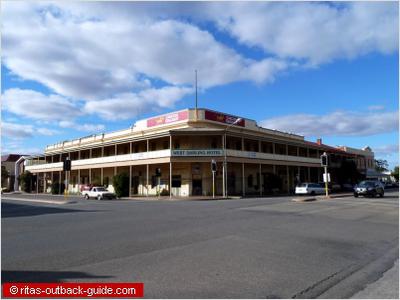 Broken Hill
Hello Rita,

We are a small group of older lady travellers wanting to drive from Sydney to Lake Eyre in June this year.
We would appreciate any advise on the best route to take, accommodation and a sightseeing plane trip over the Lake. We plan to travel in an "all wheel drive".


Rita's Reply
Hi Veronica,
From Sydney to the Lake Eyre area you can take several routes, depending on what you want to see along the way.
You can go one way via Dubbo and Broken Hill into SA, and on the way back via Mildura and Hay.
Depending on your time, you could go through the Flinders Ranges, or just take the Hawker to Leigh Creek road.
Scenic flights over Lake Eyre are available from Lyndhurst, Marree and William Creek.
For accommodation along your way you can use the search tool on this page to check the towns wherever you want to stop.
There are hotels in Marree and William Creek, along with cabin accommodation on the caravan parks.
Here is a bit more information for
accommodation on the Oodnadatta Track.
Have a good time, ladies.
Rita
More information...