The Australian Stockman's Hall of Fame honours all men, women, and children living in the remote Australian Outback, from the past to presence.

In my opinion it is so hard to imagine what life was like for the early explorers and pioneers in this harsh and remote land. Much has changed, however, making a living out there is not easy, even today. But, most people love the Outback, and can't imagine to live somewhere else. Living in the wonderful nature makes up for all the hardship.

Anyway, when you travel to Longreach, don't miss this outstanding museum. It's one of the "must see" tips in Outback Queensland. It will give you great understanding of the Australian Outback.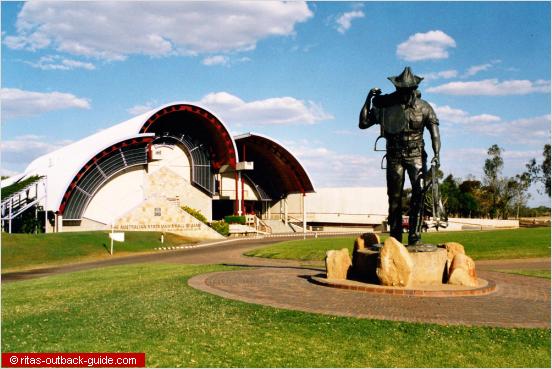 The story of the Stockman's Hall of Fame began in 1974, when Hugh Sawrey thought of creating a tribute to all the unsung heroes of Outback Australia. Other outstanding Australians shared this dream, and started a fundraising campaign.

The museum with its futuristic look was built from timber, stone and corrugated iron. It was opened by Her Majesty Queen Elizabeth II, on 29 April, 1988.
The museum tells the stories of Aboriginal people, the history of white settlement, explorers and pioneers. It wasn't an easy life as the exhibitions will tell you!
The Stockman's Hall of Fame features more than 1200 items within five major galleries themed:
Discovery - From Aboriginal culture to European explorers who never knew what to expect when they ventured into the unknown inland.
Pioneers followed the explorers to tame the land.
Outback Properties tell about pastoral empires and rural families. They fought with floods, droughts, fires - the rigours of the climate haven't changed much until today.
Life in the Outback tells about the history of the RFDS, from John Flynn and the AIM to the modern Royal Flying Doctor Service.
Stockworkers gallery is the tribute to the people who worked the land.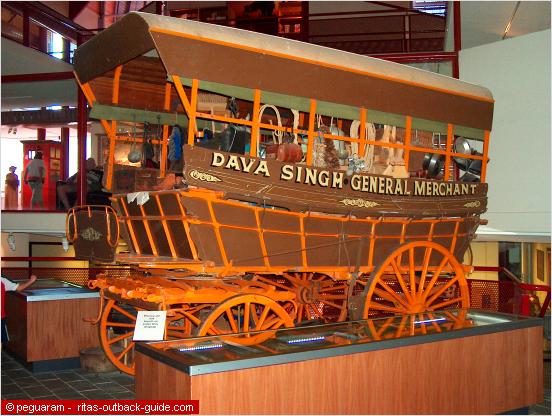 Of course stockworkers were not the only people who deserve their stories being mentioned in the museum. There are the miners, merchants, saddlers, teacher, and many more people of all professions who helped to build communities in the Outback.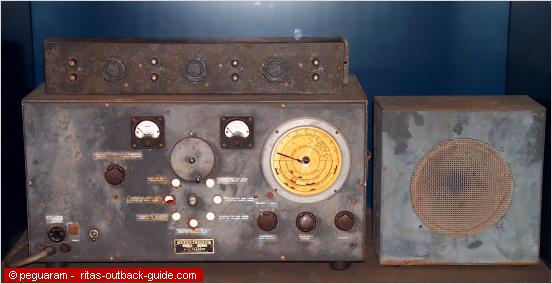 Lack of communication over vast distances was the biggest problem in the early days. Alfred Traeger's invention of the pedal radio finally gave the Outback its voice. The new invented radio was not only for emergencies. It was soon used to keep contact with neighbours on far away stations. Especially women were looking forward to what became soon known as the "Galah sessions".
Visitor Information
Location:
Australian Stockman's Hall of Fame and Outback Heritage Centre
Landsborough Highway , Longreach, Australia

Opening hours:
The Stockman's Hall of Fame is open seven days a week (except Christmas Day) from 9am-5pm. Take your time to explore this unique museum.

Admission Prices
Members free; Adults $32.00; Concession* $27.00; Children/students $15.50; Children under 5 are free; Family (2 adults, 2 children) $80.00

* A concession is available to pensioners and adult groups of 10 or more.

There are also show & dinner packages available.

Enjoy this wonderful museum!

For more information please visit The Stockman's Hall Of Fame website