Marree - William Creek with a normal car
by Manon
(Sydney)
Hi there,

Congrats for your web site, it s full of great information and I can't wait any more for my travel.
I am about to do a trip from Melbourne to Alice Springs from the 10th of June to the 20th. We are planning to go through the Flinders Ranges and then head to Marree, go through the famous Oodnadatta track until William Creek and then come back to Coober Pedy through the William Creek Rd.
We have a normal car (compact car) and even if this part of the track can usually be taken with a normal car, we are wondering if it is still possible considering the recent heavy rain. Do you think it is reasonable? How is the William Creek Rd?
How is the road from the Flinders Ranges to Marree?

Thanks very much for your help!

Manon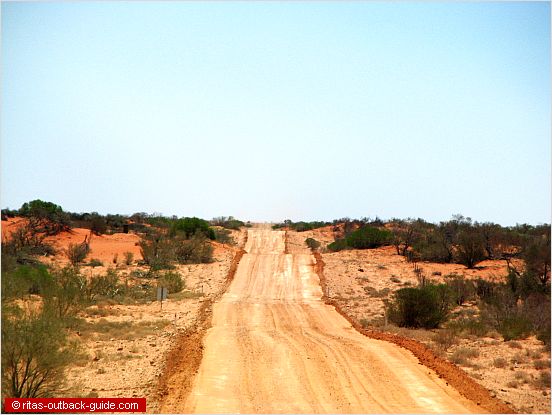 Rita's Reply
Hi Manon,
Thanks for your compliments, I am happy that you find the website helpful. :)
Hmmm, in good conditions the Oodnadatta Track, especially the section from Marree to William Creek could be done with a normal car (if it is your own, not a hired car) and careful driving.
But... I just checked the
road conditions
, and it looks like it is not very reasonable right now. I am not sure how much things will improve until next week.
The roads in the Flinders Ranges are no problem, from Hawker to Wilpena Pound and up to Blinman the roads are sealed. To turn west to the main road to Lyndhurst and Marree you can either go through Brachina or Parachilna Gorge which are both very scenic. Have a look at my
Flinders Ranges pages
.
The road from Lyndhurst to Marree is in good condition, they even prepared to seal it at the end of 2008. I am not sure if they are finished with that project by now.
I remember when I planned the first trip along the
Oodnadatta Track
the roads were closed due to rain when we left Adelaide. We took our time in the Flinders, and once we arrived at Marree, the track was open.
I would just keep an eye on the weather reports and the road conditions. And check out some
general tips on how to prepare your car
.
Good luck and have a great trip, I hope all goes well.
Rita