Driving from Melbourne to Lake Eyre
by Sara
(Melbourne)
Hi Rita, first thank you for this site for intrepid travellers such as myself. I am hiring a campervan with my 12 y.o. daughter and taking her on a road trip to Lake Eyre. We are leaving Melbourne on the 1st July and have 10 days to get there and back.

Am I being a bit ambitious. I am a seasoned European Combi traveller (well that was nearly 28 years ago now). However, I feel that I would be able to do this. Can you give me some tips on the best and safest route you know. I would love to fly over the lake, but have limited funds. Would it be cheaper to book a flight once we get there and where on the lake should we go to?
Thanks heaps Rita.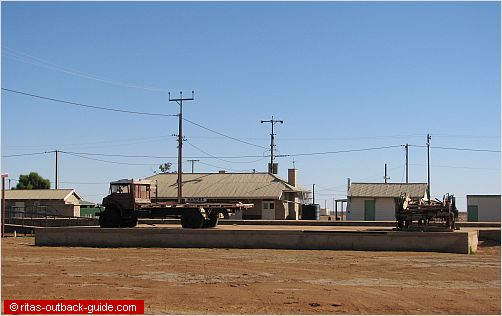 Rita's Reply
Hi Sara,
Thank you for your kind words about my site. I am glad it helps intrepid travellers like you. :)
I am sure you are able to do this trip, and I think you're going to enjoy it.
As for the route, I guess you don't want to spend too much time in Victoria as this is your backyard. I'd take the Western Hwy to South Australia.
If you want to bypass Adelaide, go to Murray Bridge and Mannum. The latter is really nice, and has a lovely caravan park on the banks of the Murray.
There are so many ways to drive to the
Flinders Ranges
, and all routes are quite enjoyable. You can go one way via Burra and Orroroo straight to Hawker, and then drive the parallel Main North Road from Quorn to Melrose and Claire when you go back.
The main road to Marree from Hawker via Leigh Creek bypasses the Flinders Ranges National Park. Perhaps you have some time to explore the Ranges when you return, it's worthwhile.
Once you arrive in
Marree
, you are on the junction of the famous Oodnadatta and Birdsville Tracks. From here all roads are unsealed, but usually in fairly good condition.
However, you should ask when you hire the campervan if you can go on the Oodnadatta Track, and whether or not the insurance covers unsealed roads. You really won't need a 4 wheel drive when you drive from Marree to William Creek, but the vehicle should have a bit ground clearance.
Wrights Air operates flights to
Lake Eyre
from Marree and William Creek. Get more information at the Marree Roadhouse (Ph: 08 8675 8352) or the William Creek Pub . I would book the flights in advance. You can also contact Wrights Air direkt Wrights Air (Ph:(08) 8670 7962).
Both towns are fairly busy at the moment, so it is good that you take your own beds.
Check out my
Oodnadatta Track
section for more information. Marree has two campgrounds and William Creek has one.
I wish you a wonderful trip. Would be great if you tell us about the trip when you come back.
Don't hesitate to ask more questions, just use the comment function.
Rita