Yunta - Cameron Corner - Broken Hill
by Anonymous - submitted June 2009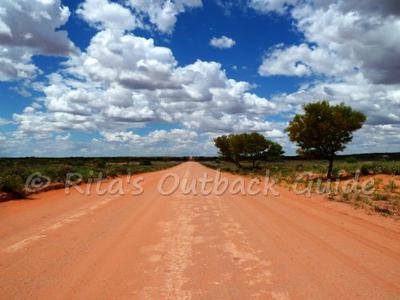 Merty Merty Road
How far will our trip be and what will the best way be?
Hi, We are planning a caravanning trip with a few families starting from Balaklava SA to Yunta, Yunta to Lake Frome and Arkaroola, Arkaroola to Cameron Corner, Cameron Corner to Broken Hill,
Broken Hill back to Balaklava.
How long is it between these destinations and do you have any advise regarding routes and road conditions as we need fairly good roads suitable for caravans.
Response to Yunta - Cameron Corner - Broken Hill
by: Rita
Hi there,
Nice trip you're planning to explore the Outback in SA and NSW.
To do this trip you don't have much choices of different routes. Once you're north of Arkaroola there is no choice at all.
You certainly understand that I can give you only suggestions about road conditions in general. Most of your planned trip is on unsealed roads, and you should know that conditions can change rather quickly.
Although this trip can be made with a normal car if conditions are optimum in all sections, you'd be on the safe side with a 4 WD. The caravans really should be off-road vehicles which cope better with the rough conditions on unsealed roads.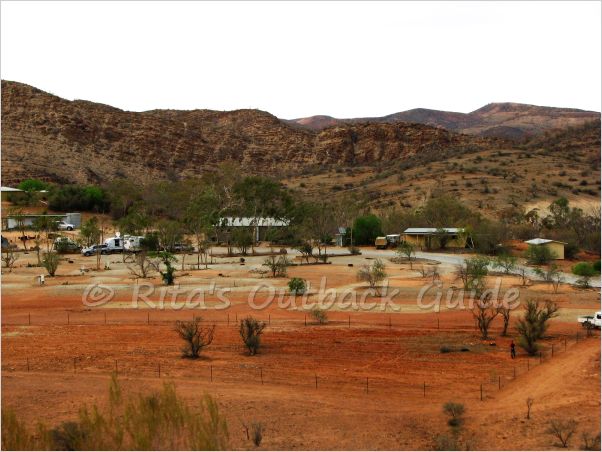 Suggested Route
Balaklava
to
Yunta
- about 250 km, depending on which way you use to reach the Barrier Hwy.
Yunta
to
Lake Frome Homestead
to
Arkaroola
- 300 km
Access to Lake Frome is only along a 4WD track from Balcanoona. This part of the Gammon Ranges National Park east of the Balcanoona Road is Adnyamathanha Cultural Use Zone, and only accessible from 5am to 3pm.
Even if it is a detour of 30 km one way, it is really worth to go to
Arkaroola
, and stay a day or two.
Arkaroola
to
Cameron Corner
- 423 km
This is the longest stretch of your journey without fuel supplies, any supplies, in fact. So get fuel, water, and everything you need in Arkaroola.
About 180 km north of Arkaroola you'll meet the Strzelecki Track near Mt. Hopeless HS. 123km further north is the turn-off to Cameron Corner along the Merty Merty track.
Cameron Corner
to
Broken Hill
- 475 km - The road from the corner to Tibooburra (139 km) is usually in good condition. The Silver City Highway down to Broken Hill is partly sealed and shouldn't cause any problems.
Check out my
Outback driving
and
safety tips
for more info on how to prepare a trip to the Australian Outback.
This is an arid land, but it is stunning and beautiful. Always carry plenty of water, and don't rush.
Ask local advice for the road section ahead of you. You can also check these telephone numbers for road conditions:
South Australia Outback 1300 361 033
New South Wales N.R.M.A. 131122.
Don't forget your camera, and have a wonderful and safe trip.
If you have more questions use the comments to ask.
Rita
Here's more information...