Home
> Outback Questions & Stories
I loved outback Queensland!
by Katrin
(Queensland)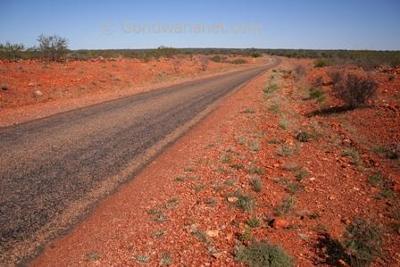 Boulia - Mount Isa Road
I just feel that I have to share this with all those people who travel along the coast of Queensland and never turn inland. There's so much to see in the outback and it's a very different experience.

We went to Barcaldine, Longreach and Winton, and did a fantastic side trip to Opalton south of Winton. Then we went to Kynuna and McKinlay, and Boulia, a town known for min min lights although we didn't see any.

From Boulia we went north to Mount Isa, a large mining town and that road is very pretty with red soils. Another pretty road is the one between Mt Isa and Cloncurry.

From there we went to Lawn Hill National Park, a great place to bushwalk and kayak the beautiful gorge; and then we went up north to Gulf Savannah - Burketown, Normanton and Karumba. It was a great trip and I would recommend it to anyone.

Queensland is different from other states because most of the outback roads are sealed so you can travel the outback without needing a 4WD!


Rita's response
Hi Katrin,
Thank you for sharing your Queensland travel story. It seems you liked the region as much as I did.
What a pity you didn't see the Min Min Light while you were in Boulia. I admit, I didn't see it either.
It was very lonely out there, but just beautiful! :)
Cheers, Rita
Disclosure: Some links on this page are affiliate links. This means when you buy a product or book a service through one of these links, I earn a small commission (there is no extra cost for you). This money helps me to maintain this website and provide the free information. When you are interested in a product or tour, you make the booking/purchase on the provider's website. Be sure to read all details before your purchase. Thank you for supporting this website.
Need a map for your Outback Trip?
Hema offers the most comprehensive range of Australian maps and road atlases.