Googs Track 2
by Mike (WAX) W.
(Adelaide)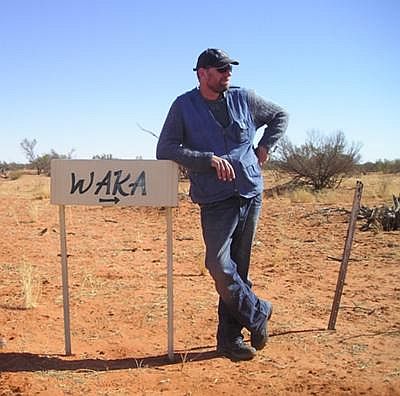 Author
I Have travelled Gawler Ranges, Googs track, Tarcoola, Kingoonya, Mt. Ives and Lake Gairdner last September.
The only problem we encountered was on Googs track when we noticed the track was getting very chopped up and rough. Further along the track we caught up with a convoy of camper trailer towing 4wd's. As Ken P. confessed he was chopping up the track and shouldn't have been on it with his trailer. (Read KenP's comment).

Its the same thing I found in the Simpson Desert despite warnings from all authorities (Camper) Trailers should not be taken on these track due to the damage caused by towing them on unmaintained tracks.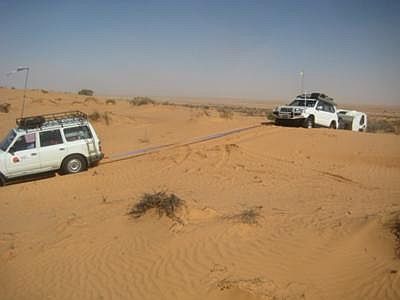 If you have a camper trailer don't use it in Googs or the Simpson. Not only do you mess up the tracks but it can be very costly for rescuing in the desert when you underestimate the difficulty of dragging a heavenly laden trailer through a very difficult and remote environment. Try a swag or tent in the desert.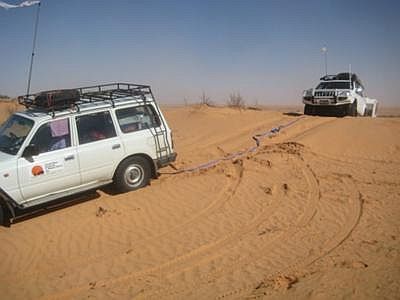 I witnessed a naive chap struggling at Poepple corner trying to haul a T'van with a Prado through the Simpson. Needles to say the bloke from Birdsville Desert Rescue who was snatching the woefully under-powered Prado with his 80 Diesel DX over every dune wasn't impressed, but I am sure he charged a truckload for the rescue.