Adelaide to Ayers Rock
by Oriana Sardella
(Italy)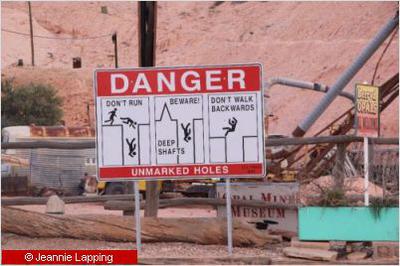 Beware of shafts in Coober Pedy

Hallo,
we are planning a trip from Adelaide leaving the 6th August to Ayers Rock. We have our flight leaving the 10th August.
We would like to rent a normal car. Is this ok for the route or do we need a different car?
We are planning to do two stops, one in Coober Pedy and one in Erldunda. Are these two cities safe? I have read that in Coober Pedy the crime is increasing and that there are dangers because of hidden mines.
Thank you for the help you could give to us in planning this trip!
Oriana and Antonino


Rita's Reply
Hello Oriana and Antonio,
Don't worry (as Australians say), you will have a wonderful trip.
Yes, a 2WD normal car is perfect for your route. All roads from Adelaide to Ayers Rock (Uluru) are sealed and in good condition.
Erldunda is not a city, there is the Desert Oaks Resort that offers motel and camping facilities, a roadhouse to get fuel, drinks and some food, and the Erldunda homestead & cattle station.
Coober Pedy is a unique place, it is a must see. Well, maybe crime is increasing, but this is the truth for many cities and towns around the world. Most crimes result from too much drinking, so if you use common sense you are okay. It is no problem to walk around the streets during the day.
The hidden mines don't refer to bombs, no worries. It means you should watch out for the holes (opal mines) in the ground the opal miners are digging. See the ventilation shafts that stick out of the sand? (Click on the thumbnail to see a larger photo) Many people live underground in Coober Pedy, in abandoned mines, to escape the heat in summer. You can even sleep in underground hotels.
Wish you a wonderful trip.
Rita
More information...