Melbourne to Uluru
by VIGNERON Pierre Antoine
(Melbourne, Australia)

Can you help me by providing me some information ?

Hi,

We planned with a group of about 8 people to go to Uluru from Melbourne. We want to book for 2 vans but we don't know if it's better to sleep inside the van (take a van with 4 places to sleep inside) or sleep outside in a tent (take a van with 2 beds inside and a tent for two outside) ?
Because the trip is expected to start the 26th of September until the 3rd of October, so is the temperature all right to sleep outside in a tent ?

The fact is we have to stop in a camping place because the vans are not equiped with a shower, so after it's better to take a cheaper van and sleep outside if the weather is ok.

In addition, I can't find any website to inform me about camping places in the different cities along the Stuart highway. Do you have some camping names? What is the average cost for a van to stay one night ?

Thanks in advance

Pierre Antoine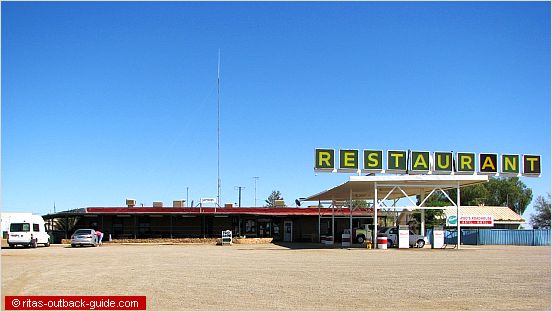 Rita's Reply
Hi Pierre Antoine,
hmmm, your decision which campervan to rent depends on the weather, and this is something I can hardly predict.
Days will certainly getting warmer the further north you come, but the nights can still be cool.
Let me give you some
mean minimum temperatures
from the Australian Bureau of Meteorology, and you have to decide if you would feel comfortable in a tent.
Port Augusta
- September 10.0°C - October 12.6°C
Coober Pedy
- September 10.1°C - October13.6°C
Uluru
- September 9.1°C - October13.5°C
I reckon you'll need warm sleeping bags and high density foam mattresses if you plan to sleep in a tent.
Now these mean temperatures can vary a lot, of course. I travelled along the Oodnadatta Track to Uluru in September and back to Adelaide a few years ago. We had pretty warm nights, but also rather cool nights in the red centre. You'll never know.
As for your other questions....
There are not many towns of any size north of
Port Augusta
, actually,
Coober Pedy
is the only one. However, all roadhouses and small settlements along the Stuart Highway have camping/caravan facilities.
Check out the
Stuart Highway
page on this Outback Guide for details about facilities along the track.
Costs for a powered site at a caravan park vary from $ 15 to about $ 38 per caravan and 2 persons. Additional persons in a car have to pay extra, about $ 5 to $ 10 per person. The top price you'll have to pay at Uluru.
If you are on a very low budget, you can also stay at a rest area along the highway, and take a shower at one of the roadhouses. They usually offer showers for a few dollars to travellers.
Just in case you look for tours at Uluru, I have collected some unique
Uluru tours
for my readers.
Have a safe and fun trip. Don't hesitate to ask more questions, or tell us how the trip went when you are back.
Rita