Family holiday to Uluru from Melbourne
by Rose - Submitted May 2011
(Melbourne)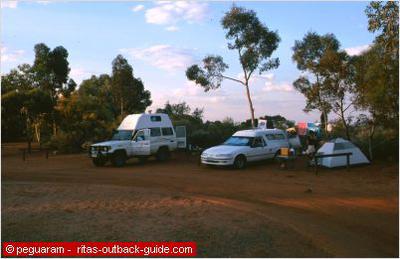 Ayers Rock Campground
Hi - I am needing some help from you all out there who have travelled and are familiar with the Outback.
My family and I definitely aren't but we are taking 3 weeks off to go on this amazing trip to Uluru in June/July.

Just wondering if it is possible to include Broken Hill, Lake Eyre and travel the Oodnadatta track from Melbourne in a 4 wheel drive but with a trailer!!! I'm keen to see as much as possible as my kids are growing up and I've been promising this trip for 3 years now!!!

I figure we can take the Stuart Highway one way and return another way. We are camping so definitely need the trailer...also have to book the camp site at Uluru and the Olgas - how late can you leave it to book?
Have many more questions but let's start with this lot... thanks so much for any advise I get from you all..feeling quite lost and not sure where to begin...Rose


Reply by Rita
Hi Rose,
Let me be the first to give you some answers to your questions.
Sure it is possible to include Broken Hill to the itinerary, it is really worth the little detour. Then you would drive to the Flinders Ranges, to Marree, and along the Oodnadatta Track to the Stuart Hwy near Marla. You can also go via the Painted Desert from Oodnadatta.
It really makes sense to drive the entire Stuart Highway only once.
It is not recommended to take a trailer on the public access routes to the shore of Lake Eyre. You can leave the trailer in Marree or William Creek for a day trip to the lake.
Uluru and the Olgas are both within the Uluru-Kata Tjuta National Park, and you are not allowed to camp in the park. The Ayers Rock Resort/Yulara is located outside of the national park, about 18 km from Uluru and 50 km from the Olgas. Here is more info about the camp ground in the resort with contact details, so you can ring them to ask if, and how long in advance, a booking is necessary. We didn't book when we visited, but that was a few years ago.
If you are looking for a guided tour at Uluru here is some info.
Hope this helps you to get started for your preparations. On the bottom of the Stuart Highway and Driving Tips pages you will find many more related questions other readers have asked. I am sure you will find more useful info there.
Don't worry, and enjoy the planning and your trip.
Rita
More information...